m_50213
m_50210
m_50212
m_50215
m_50220

Ásványi töltanyag
A repedések cementszuszpenzióval és cementragasztóval történő kijavítása esetén a repedt szerkezeti elemek injekciós sajtolóillesztésére kerül sor. A repedések befecskendezéssel feltöltődnek, így a befecskendezés befejezése után már nem hatolhat be a víz. Az injektáló anyag védelmet képez az agresszív anyagok behatolása ellen és megakadályozza a vázszerkezet korrózióját. A repedésszélek sajtolóillesztése révén a szerkezeti elemek teherbíró képessége újra helyreáll.
Behúzótípusok
Injekciós behúzó (acél)
Beütő behúzó (műanyag)
Ragasztós behúzó (műanyag)
Ékbehúzó (műanyag)
Követelmények az injekciós behúzókkal szemben
Az anyagok összeegyeztethetősége a felhasznált injektáló anyagokkal
Megbízható rögzítés a szerkezeti elemben
A szerkezeti elemben maradó alkatrészek korrózióállósága
Elzárási lehetőség
A keresztmetszet az injektáló anyag folyási tulajdonságaihoz igazítva
Nincs keresztmetszet-szűkület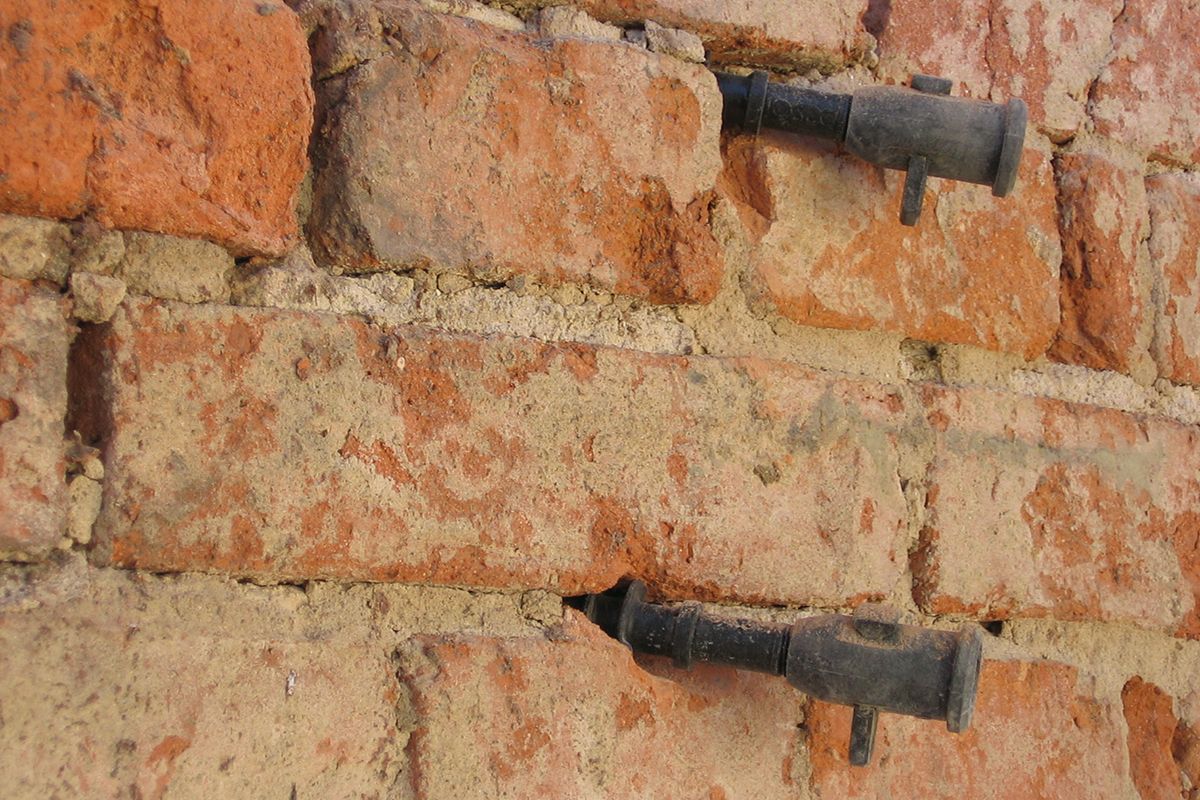 Felhasználható töltőanyagok
Injektálóhabarcs
Cementragasztó
Cementszuszpenzió
Objektumpéldák
Lakó- és ipari épületek
Falazat
Történelmi épületek
Műszaki építmények
Mélyépítés és csatornaépítés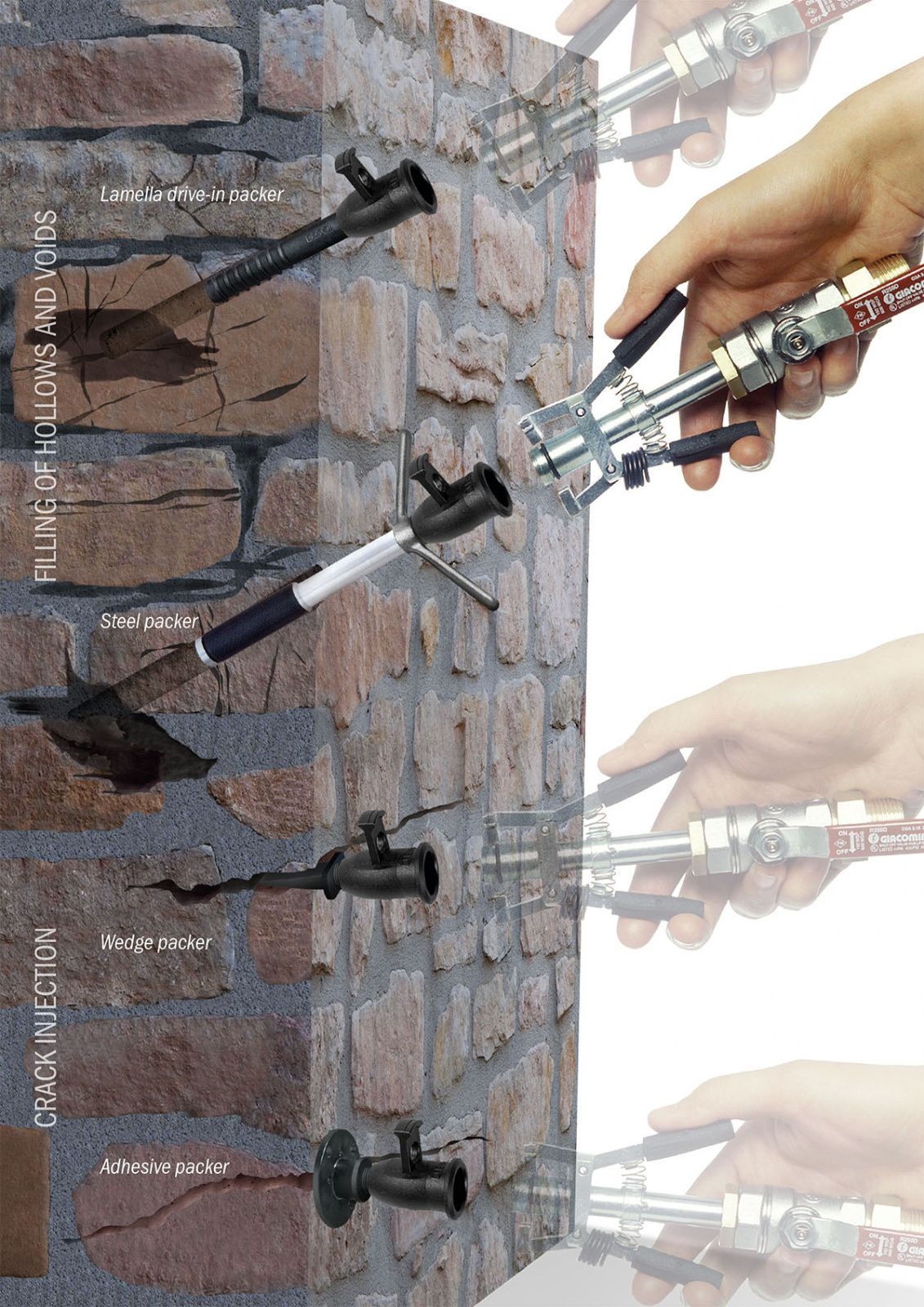 RAGASZTÓS BEHÚZÓK ALKALMAZÁSA
A behúzó poliuretángyanta vagy epoxigyanta és esetleg egy kötőanyag (amely a besűrűsödést szolgálja) keveréke a repedés befedésére. Emellett ügyeljen arra, hogy a behúzó nyílását közvetlenül a repedés fölé kell helyezni, és a behúzó injekciós csatornája nem lehet eltömődött. A ragasztós behúzókat túlnyomórészt olyan szerkezeti elemekben használják, amelyekben szerkezeti okok miatt (pl. feszített beton esetében) nem lehet szó fúrásról (általában jelentős vastagság = behúzótávolság).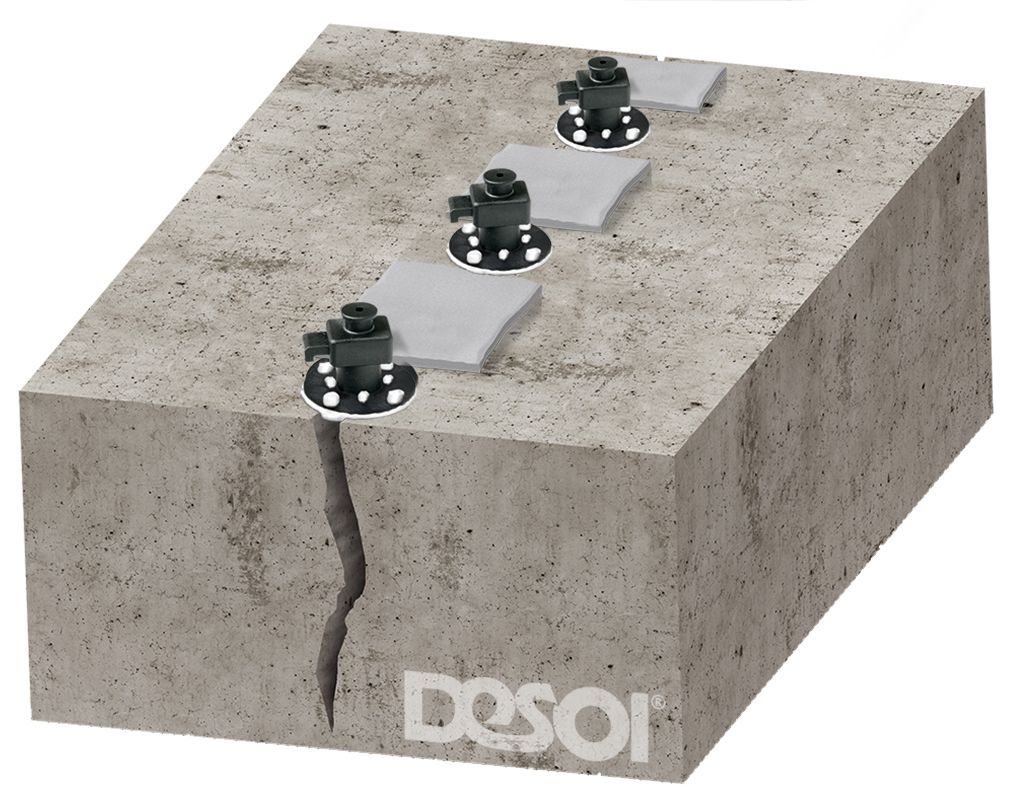 Tudnivalók
Ragasztós behúzókfém behúzókként vagy műanyag behúzókként rendelhetők
A behúzó és a szerkezeti elem felülete közötti ragasztókötés a döntő
A felület húzószilárdsága és a ragasztó tulajdonságai (lezáró anyag) jelentős mértékben befolyásolják a lehetséges befecskendezési nyomást
Alkalmazási területek
Száraz szerkezeti elemek esetén
Tömör vázú szerkezeti elemek esetén
Feszített vasbeton esetén
Nagynyomású befecskendezés max. 60 bar nyomásig vagy kis nyomású befecskendezés 10 bar nyomás alatt
Az ékbehúzókat legtöbbször 1-2 mm szélességtől be kell ütni a repedésekbe, majd a repedést injektáló anyaggal fel kell tölteni (bepréselés). Ezáltal nincs szükség a befúrt behúzóknál alkalmazott szokásos furatokra. A behúzó fémből vagy műanyagból készülhet.
Előnyök és hasznok
Időt takaríthat meg a munkalépések csökkentésével a behúzók használatakor
Az ékbehúzót közvetlenül az ékbe kell beütni, nem kell fúrást alkalmazni a szerkezetben.
A behúzót a befecskendezés után egyszerűen el lehet távolítani
A minimális repedésszélesség acél ékbehúzók esetén 1,5 mm